The BBNaija season six reality show star, Saskay took to her instagram story and gave fans the opportunity to ask any question they wanted to.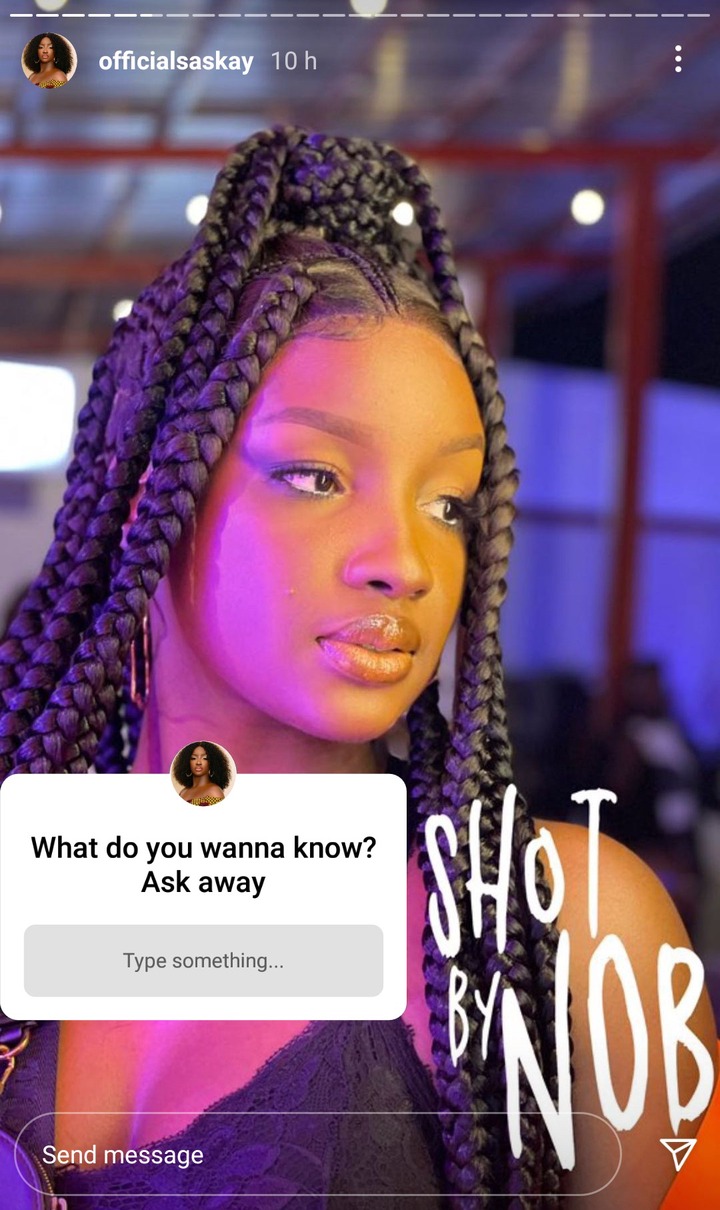 As expected, so many fans participated in this and asked a lot of questions. There were quite a number of questions, so I will be dividing this article into two to three parts which you will hopefully find in my list of published articles.
First question: What's next from Saskay, What should we expect from you? I really want you to go far!!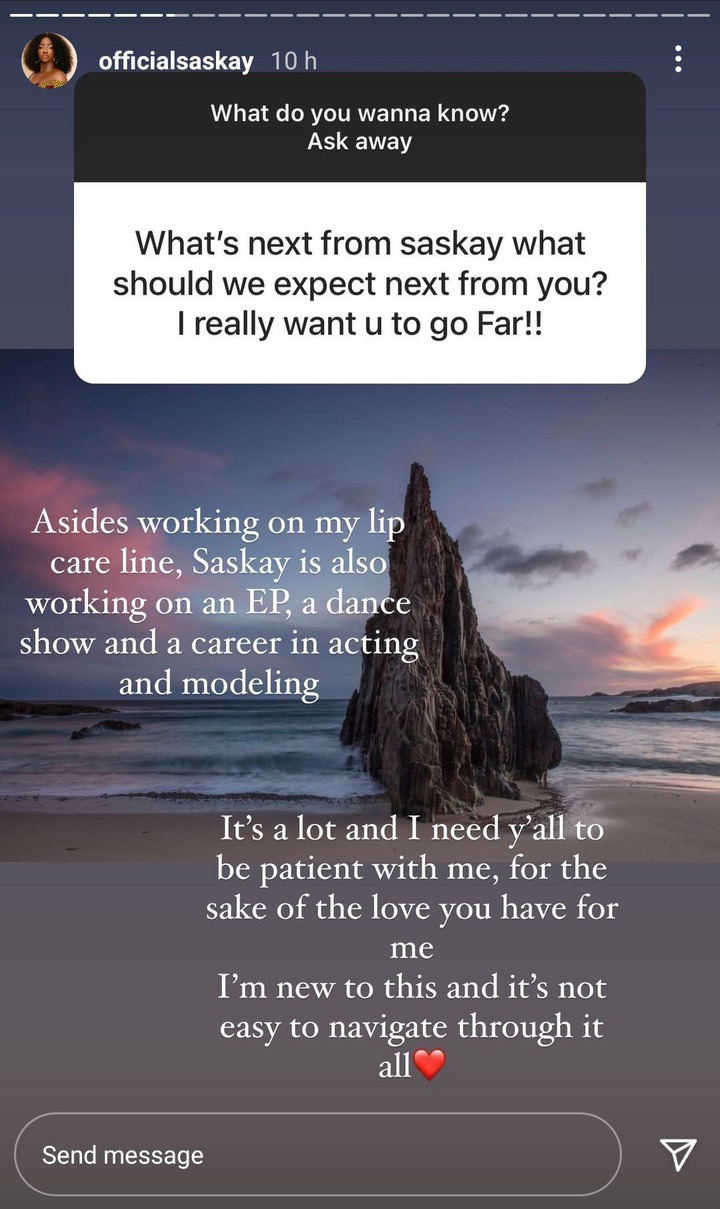 Second question: What motivated you because I'm honestly so proud of you and look up to you also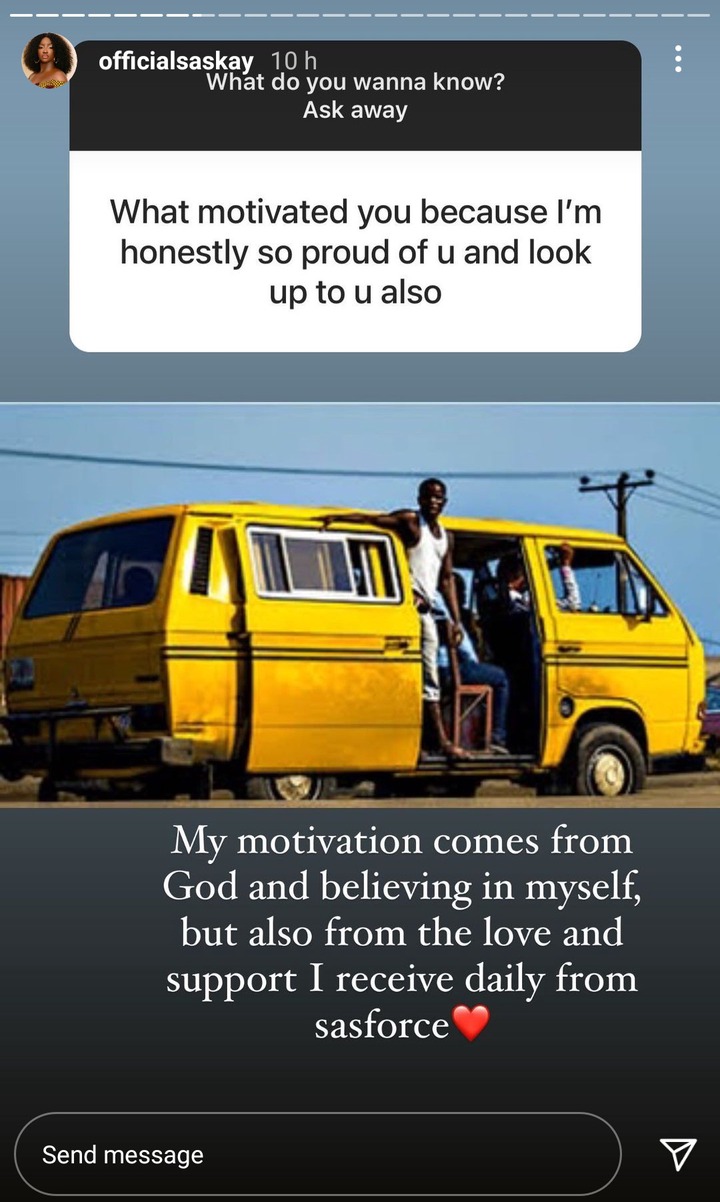 Third question: How are you really? Are you OK?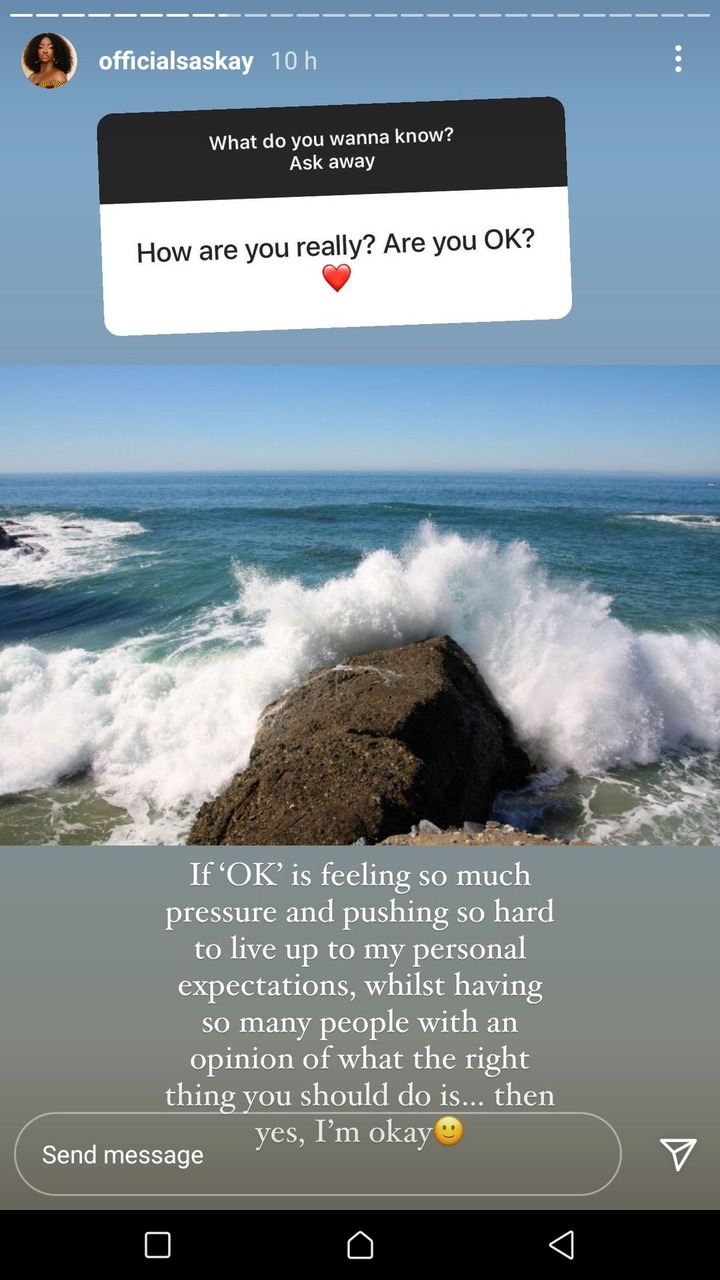 Fourth question: Are you still interested in the CIA thing? What's your timeline? Since you're u also want to do modelling, biz, etc.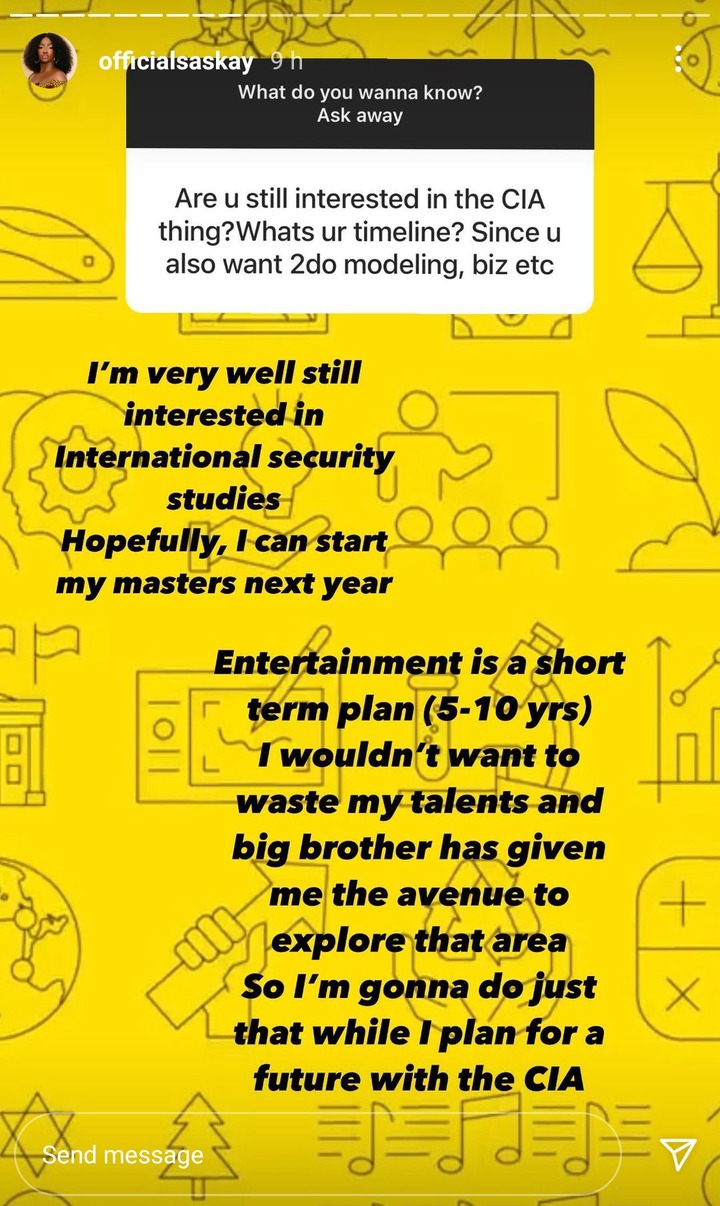 If you are part of the Sasforce or you are interested in more of this, check my articles for the other parts.
Content created and supplied by: Lifestyleedits (via Opera
News )